This edition of Sales Sunday shares 3 principles that will help you 3 principles to build authentic outbound.
---
Never Ever Rely on People Magically Finding You
We all love inbound leads.
They reach out.
They've heard about you.
They're already interested.
They've seen your content.
And they always close the fastest.
But they're inconsistent.
One week, you'll get 5 people reaching out.
The next? 0.
Waiting for inbound leads to be the fuel for your business is like waiting for rain as a farmer, and not putting in an irrigation system.
Today, I'm going to share 3 principles you need to make sure you don't make my mistake.
---
#1 Systemize content to generate Inbound, but manage your expectations
Do build systems to make it easier for your company to push out content at scale, as much as you can.
Don't expect leads to just come knocking at your door. Inbound is the long game, and the long game takes time to develop.
What to consider:
Picking 1 KPI (# of posts/week) and stick to it

Using Hypefury to curate, write, and schedule LinkedIn/Twitter content
​Committing to video as a serious brand builder (note: opening the waitlist for a 1:1 video accelerator soon)
​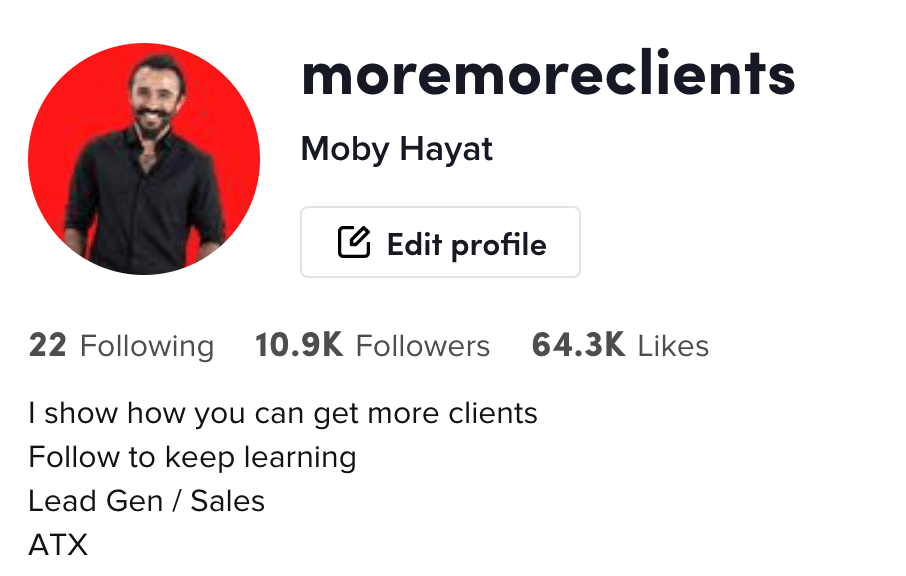 ---
#2 Always build new relationships
Do find ways to build relationships in a very focused target market.
Don't ever stop increasing the number of people who know about you, and your business.
What to consider:
​
Going to 1-3 local events that you go to every month

Using LinkedIn to grow your network every week
Leveraging a podcast as an excuse to build relationships​
​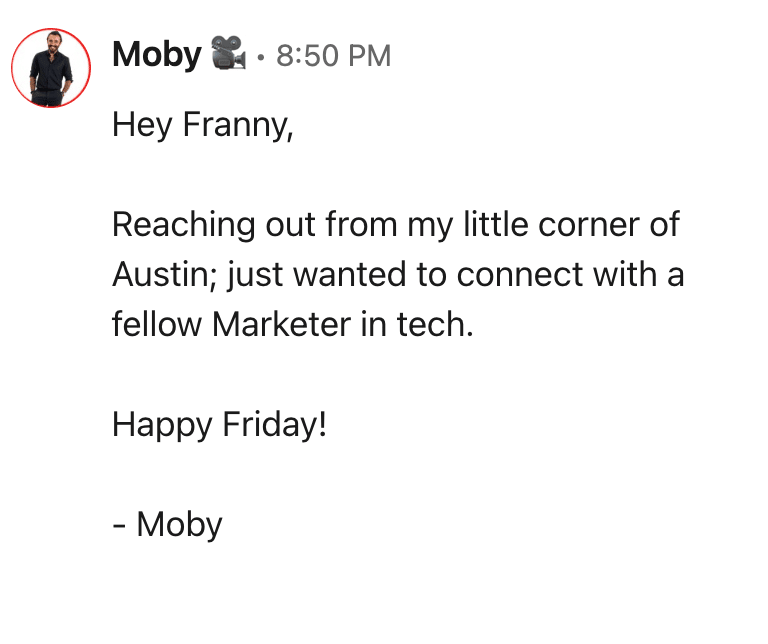 ---
#3 Focus on trust-building marketing activities
Do execute activities that allow people to engage with you on a deeper level.
Don't believe the lie that if someone just sees you on social media, they'll trust you and buy from you.
What to consider:
Building an email list and regularly sharing content

Leveraging LinkedIn events to get webinar signups (client example)
Creating a titled newsletter (like Sales Sunday) that is specific, consistent, and shares in-depth valuable information
---
Summary:
People will not magically find you and become leads

Systems to generate inbound take time

Never stop networking

​Don't stop believing in yourself 🙂
P.S. In the next few weeks, I'll be opening the waitlist for our 1:1 video coaching program. If you'd like to jump the gun and reserve a spot, please reach out.